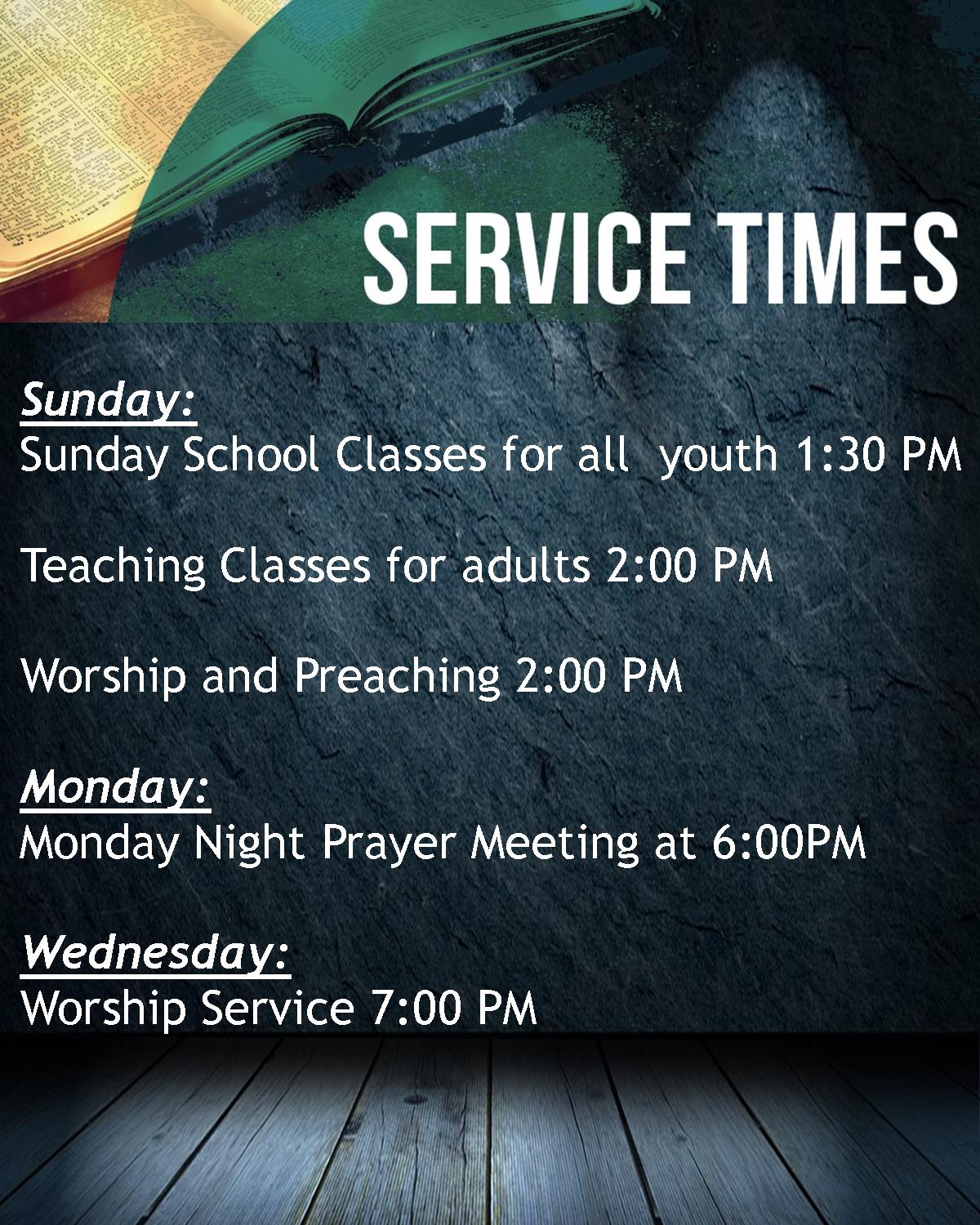 Sunday Evening:The Sanctuary offers Sunday learning and worship opportunities for the entire family. Sunday School classes begin at 1:30 pm and are for adults and children of all ages. Family worship service begins approx 2:00 pm with a variety of music styles and preaching which is relevant and applicable to our modern day circumstances.

Monday Night:Monday Night Prayer meeting is just an extra time during the week where we can come together as a collective body and focus on prayer in a more intimate of a setting seeking God's guidance and direction for our everyday lives beginning at 6:00PM.

Wednesday Night:On Wednesday we have another great service beginning at 7:00 PM. Please check our calendar for special services such as Youth Service, training sessions and focused series teaching dates.
Address:
306A School Avenue, Mountain View AR 72560
Mailing: PO Box 1592, Mountain View, AR 72560
870-269-5019